Sale: 15% off $69+ or 10% off any order | Code: EXTRAOFF | Ends Thursday, 12/7
Up to 5% Off | Code: EXTRAOFF
Wedding Invitation Paper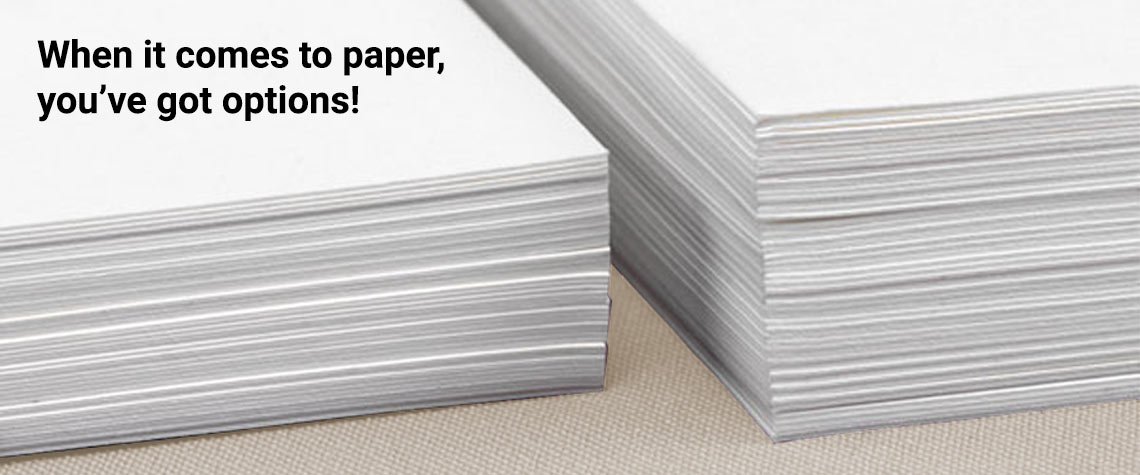 Upgrading your wedding invitation to a better quality paper isn't an option you expect to see on discount wedding invitations, but we are committed to offering affordable wedding invitations with a level of quality that rivals our higher priced competitors. We've outlined the details of each paper choice available for most of our wedding invitations.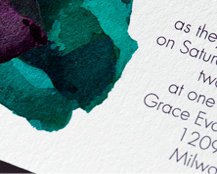 Standard Matte
Excellent quality for an excellent price – that's why this paper is our standard for all invitations.
94 lb
13.5 point thickness
matte finish
made in the U.S.A.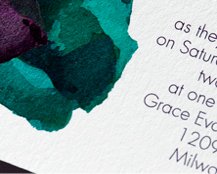 Heavy Matte
The luxurious look and feel of heavyweight paper for a price you didn't think possible.
115 lb
16 point thickness
premium feel
made in the U.S.A.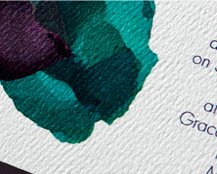 Elite Texture
Textured paper lends an ultra sophisticated look to any invitation design. Now you can afford it!
110 lb
15 point thickness
luxe finish
made in the U.S.A.
30% post-consumer fibers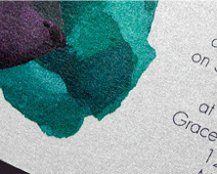 Elegant Shimmer
Shimmer paper makes your wedding invitation a real knock–out. You won't find it for less anywhere else.
105 lb
12.2 point thickness
premium feel
made in the U.S.A.
30% post-consumer fibers