Sale: 20% off $99+ or 15% off $49+ | Code: 15OR20 | Ends Monday, 12/4
Up to 20% Off | Code: 15OR20
When to Send Your Wedding Invitations
Sending your wedding invitations is such a huge and exciting step in the wedding planning process! It makes your day a little extra official and gives your guests a first glimpse at your wedding day style or theme.
If you've found yourself wondering "when should I mail my wedding invitations?", you're not alone. This is one question we get asked all the time, and the answer varies, depending on your situation.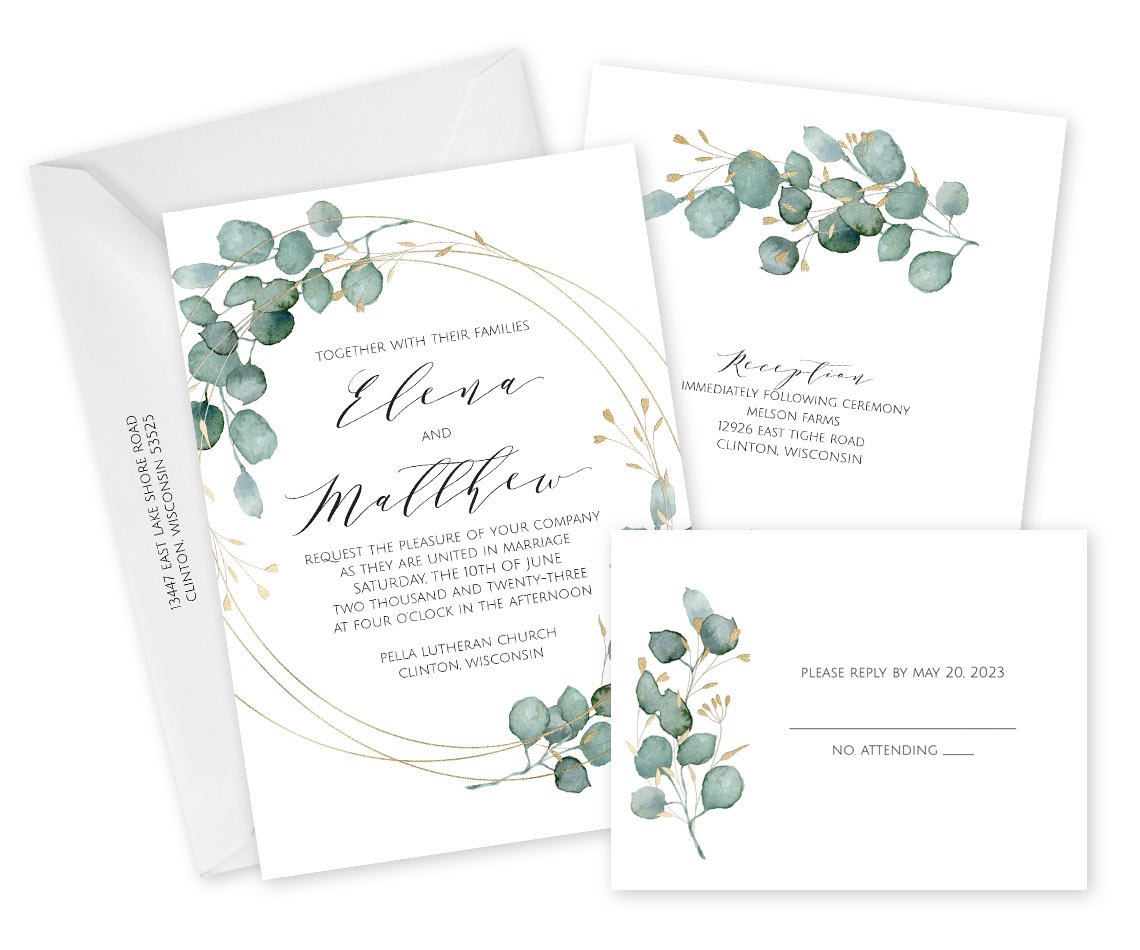 The short answer is: you can send your wedding invitations anywhere from 4-8 weeks before your wedding day.
To understand your sweet spot, ask yourself these questions:
Did We Send Save the Dates?
If you sent save the date cards, your wedding invites should arrive in your guest's mailboxes 4-6 weeks before your wedding. Since everyone already has your date on their calendar, receiving the invitation won't come as a surprise to anyone.
How Many Guests Are We Inviting?
The size of your guest list can drive your wedding invitation timeline as well. The larger your number of guests, the more time you'll want to give yourself to gather responses.
If you're having a small wedding, you may already know whose attending and therefore, a shorter window is manageable.
Are We Having a Destination Wedding?
The location of your wedding is a big factor in determining how soon to send your wedding invitations too.
If you're having a destination wedding, or if your hometown is a tourist hotspot, you can send your invites up to 8 weeks before your wedding day. This is assuming you've sent save the dates or have otherwise informed your guests that your wedding will be a destination affair!
Best wishes and happy wedding planning!